Want to keep track of how we're doing here? Want to talk shop with fellow fans? Like us on Facebook to get up-to-date info and catch updates, or follow us on Pinterest or Flickr to get pictures and ideas for your own crunchy projects. Want an ethical and honest place to source your soap from? Check out our store on Etsy!
This week is a decluttering week, and what better way to declutter in a manageable way than by starting with your makeup? Makeup is one thing a lot of us hoard, and while unopened makeup can last feasibly for years most cosmetics only last a year at most and should be thrown out. So today we're going to go over a list of what makeup essentials YOU should keep when decluttering!
Brands I highly suggest that are cruelty free and mostly organic are Tarte Cosmetics and Nvey Eco (Splurge option); Physician's Formula, Erzulie Cosmetics, and Honeybee Cosmetics (Steal option); and Humblebee's DIY cosmetic recipes. I will link my favorite from all three categories for each product!
1. Moisturizer
A good moisturizer is a must in any makeup bag, period. Moisturized skin looks younger, is properly hydrated, and allows for a smoother application of makeup. Since I'm also a firm believer in double-duty makeup products, if you want to skip a foundation or get lighter coverage, you can always invest in a CC/BB cream or a tinted moisturizer.
Splurge: Tarte Amazonian Clay BB Tinted Moisturizer Broad Spectrum SPF 20
Steal: Physicians Formula Organic Wear 100% Natural Origin Tinted Moisturizer
DIY: Humblebee's Immortelle Primrose Facial Serum (Or really ANY of her awesome lotions!)
2. Primer OR Setting Spray
A good primer is necessary if you do a lot of work where you're sweating or likely to smear your makeup across your face. I like double-duty products, so if you find a primer spray that works as a setting spray too then you got it made!
Splurge: Tarte Miraculous Maracuja Makeup Setting Spray
Steal: Physicians Formula Organic Wear Pressed Powder OR Loose Powder
DIY: I haven't found a really good DIY primer, but I've found the Humblebee Finishing Veil to be good for setting your face. You can leave out the sericite mica or the titanium dioxide.
3. Foundation
Foundation serves as the base of all your makeup application. It smoothes and evens skin tone, and if you purchase a CC/BB cream or tinted moisturizer then you can get double-duty and skip the moisturizer. I like to use a moisturizer and then a CC cream as a foundation instead.
Spurge: Tarte Amazonian Clay 12-Hour Full Coverage Foundation SPF 15 OR Nvey Eco Cream Deluxe Flawless Finish Foundation (on sale!)
Steal: Physicians Formula Organic Wear 100% Natural Origin CC Cream 
DIY: Humblebee DIY Mineral Makeup (can omit Titanium dioxide and sericite mica)
4. Concealer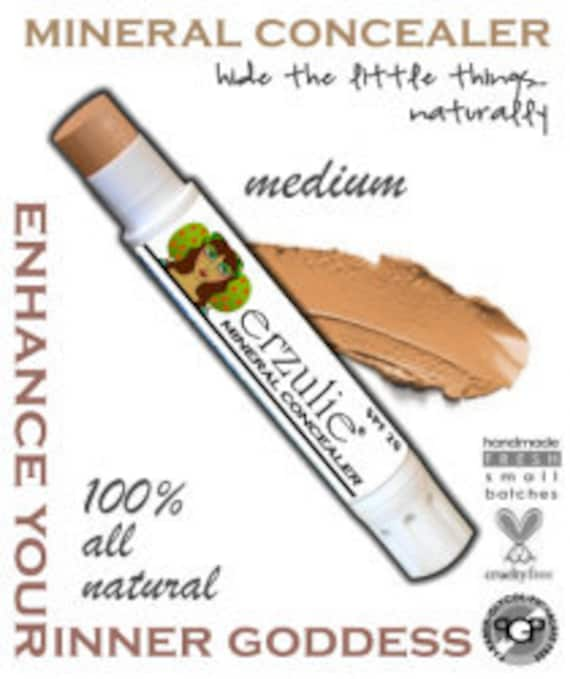 Concealer is one of my must-haves. I can't live without a concealer for my truly heinous under-eye circles. Whether it be the color-correcting kind or the kind that matches your skin tone, you need a concealer for blemishes and dark spots that foundation can't hide.
Splurge: Tarte Colored Clay CC Undereye Corrector OR Nvey Eco Erase Concealer (on sale!)
Steal: Erzulie Cosmetics Natural Mineral Concealer
DIY: Humblebee Concealing Color-Corrector (REALLY WORKS)
5. Bronzer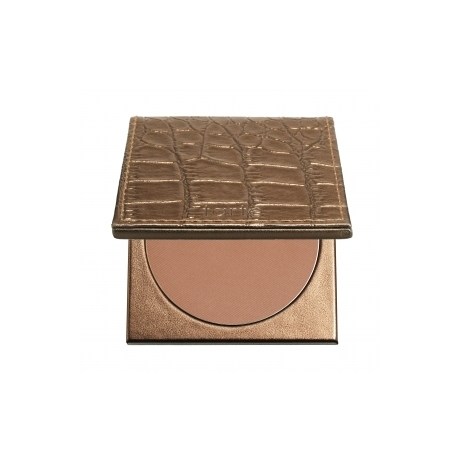 Bronzer is just one of those things that can really add to a look. Use it to contour or use it as your blush, it's something I've always kept in my makeup bag. Buy a dual bronzer and blush compact for the best value!
Splurge: Tarte Amazonian Clay Matte Waterproof Bronzer
Steal: Physicians Formula Organic Wear Bronzer & Blush
6. Blush
Blush is like bronzer in that it totally changes a look. Blush livens up your face, adds instant color to your cheeks, and makes you look young and fresh. I still say for best value, you should purchase a dual bronzer/blush compact, as you can get both products for cheaper in one compact usually and it saves space.
Splurge: Tarte Amazonian Clay 12 Hour Blush
Steal: Physicians Formula Organic Wear Bronzer & Blush
DIY: Humblebee DIY Australian Clay Blush
7. Eyeshadow
Eyeshadow is something that's as ubiquitous as powder in a makeup bag. EVERYONE has at least one color of eyeshadow. For eyeshadow basics, pick a palette of neutrals. you'll get more mileage with neutrals than with colors. I love Tarte's palettes. They just came out with their Swamp Queen palette which I LOVE!
Splurge: Tarte Tartelette Amazonian Clay Matte Palette OR Tartelette 2 In Bloom Amazonian Clay Palette
Steal: Honeybee Gardens Cosmopolitan Eyeshadow Palette OR Smokey Eyeshadow Palette
DIY: Humblebee Homemade Eyeshadow Trio
8. Eyeliner
Eyeliner is usually used to define eyes and really make them pop. I don't know anyone who doesn't use some kind of eyeliner, whether it's liquid or gel or pencil or even powder. Choose black or brown for a basic liner that works for any look.
Splurge: Tarte Clay Pot Waterproof Liner
Steal: Physicians Formula Argan Wear Ultra-Nourishing Argan Oil Kohl Kajal Eyeliner
DIY: Humblebee Red & Gold Clay Eyeliner
9. Mascara
Mascara, powder, blush, lipstick, and eyeshadow. Is there ANYTHING more necessary in a makeup bag?? Mascara lengthens lashes and makes your eyes come alive! A good mascara is every girl's dream, and while everyone has their holy grail products I have to say that the Organic Wear mascara is mine. Black or brown are best!
Splurge: Tarte Lights, Camera, Lashes Mascara
Steal: Physicians Formula Organic Wear 100% Natural Origin Mascara
DIY: Humblebee DIY Natural Clay Mascara (that actually works)
10. Brow Color
Brows are the frame for the rest of your face, and recent trends have seen new interest in the importance of well-groomed brows. A brow filler of some sort will go miles towards helping get that perfect brow.
Splurge: Tarte Amazonian Clay Volumizing Brow & Hair Powder
Steal: Nvey Eco High Definition Cake Eyeliner (the best reviews say it's a great brow filler but it's on sale so the price will probably change)
DIY: Humblebee DIY Eyebrow Filler/Fixative
11. Lipstick
Not having lipstick is a cardinal sin of makeup. Seriously, lipstick is THE first thing you think of when you hear the word makeup! So when it comes to lipstick, you need three colors: red, nude/pink, and berry/coral. These colors are the colors that will dress up or dress down an outfit.
Splurge: Tarte Tarteist Creamy Matte Lip Paint OR Amazonian Butter Lipstick
Steal: Burt's Bees Lipstick OR Lip Shimmer
DIY: Humblebee DIY Red Rose Lipstick OR Summer Shimmer Lipstick
12. Lip Balm
I go totally gaga for lip balm, and for good reason! Lip balm is like lotion for your lips, and if you get a good balm it has sun protecting qualities for the extremely thin and sensitive skin on your lips. Whether it's Burt's Bees or Chapstick, everyone owns a stick of lip balm.
Splurge: Le Couvent des Minimes Apple and Pear Lip Balm
Steal: Burt's Bees Honey Lip Balm
DIY: Humblebee "Better Than Burt's" Perfect Homemade Beeswax Lip Balm
13. Lip Liner
Lip liner is a very important base for all lip colors to adhere to. It's like foundation for your lips, it prevents lip stick from feathering and gloss from straying off your lips. A nude lip liner is always necessary. It was SO HARD to find a cheap lip liner that fit the criteria, but I do love the burgeoning indie cosmetics scene on Etsy! Never spend more than ten bucks on a lip liner again!
Splurge: Tarte Tarteist Lip Crayon
Steal: Addictive Cosmetics 100% All Natural Lipliner/Eyeliner
DIY: Cultures for Health Homemade Eyeliner/Lip Liner
14. Lip Gloss
Every teen girl seems to own at least one tube of lip gloss, and I was honestly no different. It's nicely sheer while giving a touch of color for everyday. I no longer wear the stuff by itself, but I still consider it an essential makeup product to have.
For $5 or $50, you can't go wrong with a nude gloss. Pick one that's matte for a more mature look, or pick shimmer for some fun.
Splurge: Tarte Tarteist Glossy Lip Paint
Steal: Burt's Bees Lip Gloss
DIY: Humblebee Rosehip Lip Gloss
That's it for makeup basics! So many makeup looks can be put together just with these fourteen items, so you don't really need much more. I keep a total of 12 eyeshadows at any given moment in my magnetic palette alongside a pan of my blush and bronzer and a pan of my powder.
Tune in tomorrow for my take on a capsule wardrobe!